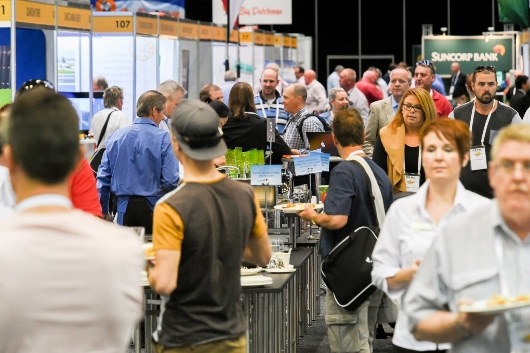 AUSTRALASIAN MILLING CONFERENCE (PIX/AMC 2018)
Date:

June 3, 2018

Time:

3-5 June 2018

Location:
Thank you to all of the partners, exhibitors, speakers and attendees who made PIX/AMC2018 such a wonderful success.
Photos will be available soon.
AUSTRALASIAN MILLING CONFERENCE 2018 in conjunction with PIX
We are once again excited to welcome you to the 2018 Australasian Milling Conference (AMC) and Poultry Information Exchange (PIX), PIX/AMC 2018, which will be held at the
Gold Coast Convention and Exhibition Centre from Sunday, 3 to Tuesday, 5 June 2018.
'Supply Chain Opportunities – Farmers to Consumers' is the theme of this year's conference.
The PIX/AMC 2018 program will again feature three days filled with the latest in innovation and information, with knowledgeable industry personnel from both Australia and overseas attending. The program is streamed into chicken meat, egg production, flour milling and feed milling for all livestock species, including beef, dairy, pigs and others. There will be topics of interest for each and every delegate.
A highlight of the conference will be the trade display area which is the industry's largest and most extensive. Made up over 235 booths, exhibitors will be on hand to demonstrate their latest products and equipment.
The Gold Coast Convention and Exhibition Centre is a world-class venue and coupled with the exciting social program planned with the conference allows for relaxed discussion opportunities and a chance to catch up with friends and colleagues.
We have again chosen the Gold Coast in June for the favourable weather and vast accommodation and co-curricular entertainment options available.
PIX/AMC 2018 will be the biggest and most important poultry and milling conference in our region for the 2018 calendar year.
We look forward to your support and attendance in 2018.
REGISTRATIONS - Click here
PIX/AMC2018 is organised by ATMA / SFMCA / FIAAA and PIX